San Antonio Bicycle Fatality Highlights Riding Risks
A 17-year-old driver faces possible charges after killing an avid cyclist in a San Antonio bicycle accident.
The rider was struck about 3:20 p.m. near West Avenue and West Silver Sands Drive. The Express-News reports the man in his 50s appeared to be an avid cyclist, based on his clothes, helmet and shoes. Witnesses told police the truck was weaving in an out of traffic at a high rate of speed before the crash. And the driver may have run a red light. After striking the cyclist, the truck smashed through a road sign and hit a utility pole before traveling another 50 yards and coming to a stop.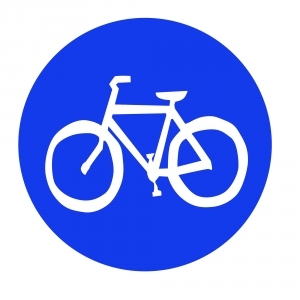 Bicycle accident attorneys and veteran riders understand the risks. Most often, these crashes are caused by a distracted driver or a driver who fails to yield the right of way to a cyclist. These riders have the same rights to the road as the operator of a passenger vehicle. Unfortunately, those rights are too often ignored by the motoring public, resulting in serious or fatal injury.
The National Highway Traffic Safety Administration reports more than 600 riders are killed and 50,000 are injured in motor-vehicle crashes each year. In 2010, a total of 42 riders were killed in Texas. Only California and Florida reported more cycling deaths. With the increasing popularity of cycling for recreation and fitness, middle-aged men are among the most common victims. Often a family's primary wage earner, a serious or fatal accident can be devastating. These accidents claim the lives of relatively few women — 84 females were killed in bicycle accidents in 2010, the most recent year for which nationwide statistics are available.
Nearly one-third of all fatal bicycle accident occur between the hours of 4 and 8 p.m.
The media reports in this case the driver could face a manslaughter charge.
The city's San Antonio Bikes webpage offers valuable resources for riding enthusiasts. San Antonio has made tremendous progress in extending its cycling infrastructure in recent years — adding over 175 miles of bike lanes, multi-use lanes and bicycle routes, according to the city's 2011 Bicycling Master Plan. The city's size (515 square miles) and relatively low population density (only Fort Worth has fewer residents per square mile) make improving infrastructure an ongoing challenge. However, with these improvements comes an obligation to rider safety — particularly at intersections and in other areas where cyclists are forced to interact with the motoring public.
San Antonio rates 41st among 51 major U.S. cities when it comes to number of residents biking and walking — however it ranks 44th when it comes to bicycle safety. Clearly, there is much more work to do.  Cycling SanAntonio reports Bike Share facilities are also proving popular with residents and tourists alike. These programs have proven a great way to reduce downtown congestion in a number of cities nationwide. But more bikes — and more novice bikers — all but guarantees an increased risk of accidents. Please stay safe out there and give our cycling friends a break.
If you've been injured in an accident, contact the Herrera Law Firm at 800-455-1054 for a confidential consultation.