Throughout Alamo Heights, Olmos Park, Terrell Hills and surrounding areas, many drivers have vehicles that are equipped with technologies designed to prevent collisions. They can have a positive impact on reducing car accidents as long as the technologies are used responsibly.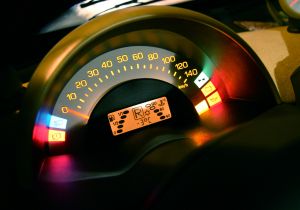 A personal injury lawyer knows that these technologies can also become dangerous if drivers rely too much on them to the detriment of focusing on road safety. Drivers need to remember that technologies are not foolproof and that there is no substitute for paying careful attention to the road and driving assertively.
Safety Technologies are Imperfect at Reducing Accident Risks
Two of the most common types of safety technologies installed in vehicles today include blind spot detectors and lane-keep systems or lane departure warning systems. The purpose of blind spot detectors is to alert drivers to the fact that there is an object or vehicle in their blind spot. The purpose of lane departure warning systems is to make sure that motorists do not veer outside of their lanes.
Approximately two percent of cars in 2014 had blind spot detection systems installed as standard features while a full 75 percent of vehicles offered this technology as an optional add-on. Around 50 percent of 2014 vehicles had a lane departure system option.
AOL Auto reports that AAA and MIT's AgeLab joined forces to test these technologies and see how well they worked. The results showed that there is a lot of room for improvement.
When it comes to blind spot detection, this technology did not work very well if the cars that were in the vehicle's blind spot were traveling quickly. The technology was even less effective when a motorcycle was in the blind spot. The motorcycle did not show up on the detector until 26 percent later than passenger cars did and by this time, the car and motorcycle were only 14 feet apart. In situations where the motorcycle was going 50 miles-per-hour faster than the car, the motorcycle actually never showed up in the blind spot detection system. Because many drivers use these systems on highways when merging or passing, and cars tend to go fast on highways, it is really dangerous that the systems tend to work badly at high speeds.
Lane detection systems were also imperfect under many different conditions. These systems tended to malfunction when the driver was traveling through a construction zone; when the conditions on the road were wet; or when the pavement was worn.
Drivers need to be aware of the fact that these systems may not be that good at preventing collisions. While motorists can use them as a supplement to help them avoid accidents, drivers still need to follow best practices for safety and rely on their own instincts to avoid motor vehicle accidents. Ultimately, drivers are responsible if an accident happens, even if their technology that was supposed to prevent it did not work as planned.
Contact a San Antonio accident lawyer at the Herrera Law Firm. Call 800-455-1054 or visit www.herreralaw.com for a free case consultation. Serving San Antonio, Alamo Heights, Olmos Park, Terrell Hills and surrounding areas.