Early this July, a San Antonio driver was reportedly speeding in his pickup truck when he took a curve on Terron Road and lost control of his truck near Roland, causing the vehicle to roll over. The truck was wrecked in the rollover accident, although fortunately there are no reports that anyone was seriously injured. The truck was the only vehicle involved in the crash.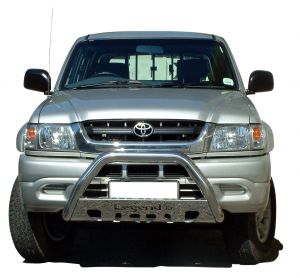 The driver was arrested following the crash, with Fox San Antonio indicating that he may have been intoxicated. While his intoxication likely played a role in the accident, our San Antonio truck accident lawyers know that even sober drivers are prone to rolling over when they take curves too fast. This is especially true if the driver is operating a truck or SUV at the time of an accident.
Trucks Prone to Rollover Accidents
Rollover accidents occur when a vehicle starts to skid sideways and the car tips over.  These types of crashes are most likely to occur:
When a vehicle has a narrow track width, which refers to the distance between the left wheel and the right wheel of the vehicle.
When a vehicle has a high center of gravity.
When a vehicle is traveling at high speeds.
When a vehicle is traveling around curves.
When the roads are wet or slippery, affecting traction and increasing the chances of a vehicle skidding sideways.
Unfortunately, trucks, SUVS and minivans are the three types of vehicles most likely to be involved in rollover crashes. These types of vehicles are prone to rolling over as a result of the fact that the center of gravity is normally higher.
Those who carry heavy loads in their trucks may also exacerbate the risks associated with rollover crashes if they fail to balance their loads properly. While professional truck drivers are expected to ensure that their loads are balanced as part of the work they perform in delivering goods and materials, individuals with pickup trucks may be unaware of how to ensure that their vehicle loads are properly balanced.
The Dangers of Rollover Crashes
The San Antonio driver who was recently involved in the rollover crash was very lucky that he did not seriously injure himself or others. The National Highway Traffic Safety Administration has indicated that more than 10,000 people die each year as a direct result of rollover accidents, with many of the fatal crashes involving the driver of the vehicle being thrown or ejected. There are around 280,000 total rollover crashes each year, many of which are single car accidents that happen at night and that often involve males under the age of 25.  These rollover accidents often involve alcohol, as this recent crash likely did.
If the driver is found to have been intoxicated at the time of the rollover crash, he faces charges for driving under the influence. If he had injured any others in his rollover accident, he also would have been liable to the accident victims for injuries they sustained.
If you've been injured in an accident, contact the Herrera Law Firm at 800-455-1054 for a free case evaluation.