Two friends headed out one night recently in San Antonio. One never made it home. The other now faces more than a decade behind bars on charges of intoxication manslaughter in the death of her friend.
Drunk driving accident lawyers in San Antonio understand that speed and alcohol allegedly played a part in the crash. The passenger was declared dead at the scene. The women, both in their 20s, were cousins as well as best friends, authorities say.
April is Alcohol Awareness Month. The lives of these two women are forever changed, but it may not be too late to reach others. It's a relevant time to point out that Texas leads the nation in drunk driving deaths.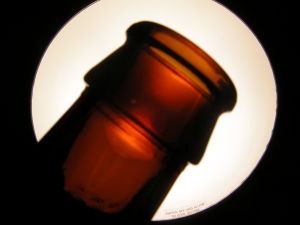 Drunk driving a top killer of Texas drivers
According to figures from Mothers Against Drunk Driving (MADD), in 2012, there were nearly 1,300 people killed in drunk driving crashes in Texas. That accounted for nearly 40 percent of all traffic deaths in the state, and was a 7 percent increase from 2011.
The organization further estimated that the total number of alcohol-related crashes in the state in 2012 was somewhere around 26,000, costing taxpayers an estimated $6 billion in losses. The average alcohol-related fatality costs the state of Texas about $4.7 million.
One increasing area of concern is the use of alcohol by those under the age of 21. A recent survey submitted to Congress by the Substance Abuse and Mental Health Services Administration indicated that 26 percent of those aged 12 to 20 in Texas reported using alcohol within the last 30 days. That amounts to about 821,000 youth. Binge alcohol use by this same cohort in the last month was about 17.5 percent, or roughly 550,000 youth.
Risk of this kind of behavior spikes right around now, as we approach graduation season. Far too frequently, celebrations involve alcohol, and with that comes the greater risk of a drunk driving crash.
Alcohol use among teens a growing concern in Texas
The Foundation for Advancing Alcohol Responsibility reports that in 2012, there were 170 Texas teens killed in impaired driving crashes. That's roughly 13 percent of the total, which is especially concerning when you consider that it's illegal for anyone under 21 to drink in the first place.
Of those drunk drivers involved in fatal crashes, 72 percent had a blood-alcohol of 0.15 percent or higher, which is nearly double the legal limit.
For teens, alcohol is by far the deadliest drug. The National Center on Addiction and Substance Abuse at Columbia University reports that a 16-year-old is more likely to die of an alcohol-related issue (including drunk driving) than anything else.
Some parents mistakenly believe that teens may be safer if they drink supervised in their own home. This isn't so, and Texas dram shop laws (specifically Texas §2.01 et seq) holds that adults who serve alcohol to minors can be held civilly liable if anything happens to that teen or if that teen subsequently causes someone else to be hurt.
It's simply not worth it.
Teens aren't the only ones harmed by drunk driving, of course, but they are disproportionately affected, and parents should take note. This is an opportunity to open a discussion and underscore your beliefs and expectations.
Meanwhile, MADD is gearing up for the 2015 legislative session in an effort to bolster anti-drunk driving laws, to allow for legalization of sobriety checkpoints (which state law currently forbids) and the requirement of ignition interlocks for all DUI offenders, not just those who have been arrested more than once.
Contact a San Antonio drunk driving attorney at the Herrera Law Firm. Call 800-455-1054 for a free case consultation.