Texas DOT Puts Drunk Driving Victims in the Spotlight to Prevent DUI Accidents
Drunk driving accidents can be devastating to those involved and the state of Texas has consistently lead the nation in terms of both high rates of drunk driving accidents and high rates of deaths as a result of DWI crashes. The Texas Department of Transportation is currently trying to reduce the number of drunk drivers in Texas with a new public education campaign.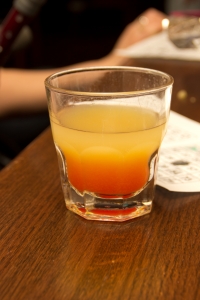 Our San Antonio injury lawyers know that the summer is a prime time for drunk driving, with both the Fourth of July and Labor Day providing time off for people to enjoy beers and barbecues. Teens off for summer vacation who may be spending time out with friends may also be more likely to drive drunk. Hopefully, the new Texas DOT campaign will encourage drivers this summer and beyond to think twice about getting behind the wheel drunk.
Texas DOT's New Drunk Driving Awareness Campaign
The Texas DOT's new campaign to raise awareness of the dangers of intoxicated driving is called "Faces of Drunk Driving." According to Fox San Antonio, the campaign involves sharing the stories of people who have been personally affected by a drunk driving accident.
The idea behind the campaign is to show the real-world impact that a decision to drive drunk can have on people's lives. While drunk driving statistics shed light on the high number of fatalities and injuries, these statistics are just numbers and people may not be swayed to change their behavior as a result of a tally of faceless, nameless victims.
When real people share their own personal life experiences, on the other hand, drivers may be more inclined to stop and think about whether the risk of drunk driving is really worth taking.
One of the victims speaking out is a nine-year-old girl, a native of Fort Worth who was just shy of eight years old at the time when she was involved in a drunk driving accident. The young girl was in a mini-van when the drunk driver hit her on her way back from a haircut and she is now paralyzed for the rest of her life. KLTV.com reported that the young girl said she was sad she could no longer play with her brother and that she said she prayed every day to be able to walk again.
Other victims who are part of the campaign include parents whose son was killed by an intoxicated driver. The parents not only tell their story but also travel with the wrecked car that their son was in at the time when the intoxicated driver hit him.
These and other victims will be featured in videos and will be part of events held throughout Texas that have been organized by the Department of Transportation. Hopefully when they share their stories, any driver considering getting behind the wheel drunk will realize that the chances of a serious crash are just not worth it.
If you've been injured in an accident, contact the Herrera Law Firm at 800-455-1054 for a free case evaluation.