Summer provides the perfect time for people to take road trips to visit friends or relax at vacation destinations. Unfortunately, with more people on the roads, there is also a greater risk of accidents during this time.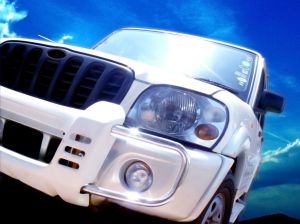 Protecting yourself during summer road trip season is essential and Safer Car has some tips for things you can do to avoid problems and to keep others safe on the roads. Drivers should consider these safety tips before heading out on the road. Victims of accidents should also consult with a personal injury lawyer for advice on protecting their legal rights and obtaining compensation if an accident does occur.
Tips for a Successful Summer Road Trip
The success of your summer road trip begins with making sure your car is in good working order before you head out so you do not have a breakdown. One of the worst types of breakdowns that occurs is a tire blowout because this could cause you to experience an accident. You should check your tire treads before you leave on your road trip to ensure that the treads are not too worn. You should also check the air pressure in your tires. Your car may have a sensor that alerts you when tire pressure gets too low, but it never hurts to check manually.
You could also be at risk of an accident if you have problems with your windshield wipers on the road. Be sure that the wipers are not overly worn and that you have windshield wiper fluid in the car before you go. This will allow you to maintain adequate visibility in case you hit a patch of bad weather on your drive.
Once you are on the road, you need to tell all of your passengers to buckle their seat belts and you need to be buckled up yourself. Seat belts should be worn even for trips of very short duration because accidents can happen anywhere. If you are traveling with children, kids under the age of 13 should be in the back seat to avoid the potential for air bag injuries. Younger children will need more than just a seat belt and you should have a booster seat or car seat depending upon the child's weight and age. Installing car seats can be difficult so check your owner's manual to make sure that your seat is installed correctly.
You need to focus not just on your own safety but also on the safety of others on the road when you head out for your summer road trip. Remember that there are more young children walking and biking in the summer because they are out of school and there are also more motorcycles on the road during the nice weather. Avoid driving while you are distracted and stay focused on the road at all times so you do not cause a collision and injure someone else. Let pedestrians have the right-of-way at crosswalks and don't assume that they see you when you are driving.
Contact a San Antonio personal injury lawyer at the Herrera Law Firm. Call 800-455-1054 or visit http://www.herreralaw.com for a free case consultation.