A San Antonio warehouse worker lost his life in a mid-August industrial accident after a 3,500 pound sack of fracking sand fell on him. The cause of the accident remains under investigation by the San Antonio Police Department and the deceased worker's company has yet to make a statement regarding the accident.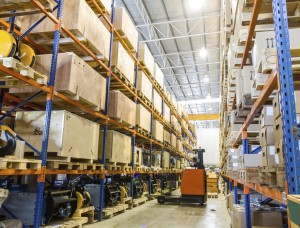 No matter how the accident occurred, the tragedy serves as a sobering reminder that fatal accidents can happen at the workplace in a moment's notice. People who were injured or lost a loved one in a workplace accident should contact a San Antonio personal injury attorney to discuss their legal rights.
Workplace accident under investigation by San Antonio Police Department

According to ABC 12, the worker was killed on Monday, August 18 at a warehouse owned and operated by Chalk Mountain Services, an oilfield transportation company that specializes in hauling production, flow back water and fracking sand.
The article indicates that the worker – a man in his 60s – was spotting for a forklift operator when a 3,500 pound bag of fracking sand fell from an unknown height on top of him. Officials from the San Antonio Fire Department said bags inside the warehouse were "stacked about three or four high."
The accident victim was pronounced dead at the scene. The company has yet to release a statement or any additional information on the accident, which remains under investigation by the San Antonio Police Department. The Bexar County Medical Examiner has not released the victim's name or specific cause of death.
A closer look at on-the-job injuries in Texas
Just about any workplace can be dangerous. However, workers within the oil industry, warehouse workers and other physical laborers often face hazards beyond what many workers face. Common examples of injuries at these worksites can include broken bones, traumatic brain injuries, falls from a height or crushing injuries.
Workplace accidents can happen for a variety of different reasons. A poorly trained employee may not be familiar with how to operate equipment. Workers may be forced to work with poorly maintained equipment. An accident may occur at a worksite after an employer failed to comply with the directions of health or safety inspectors.
In Texas, the majority of workplace accident claims are handled by the state Workers' Compensation Board. However, sometimes employers – and their insurance companies – will try to take shortcuts to avoid paying injured workers and may even demand employees to come back to work when they're not completely healthy.
In other cases, a party besides an injured worker's employer (a third party) can be held responsible for an accident. Injured workers may have a right to sue a negligent third party for damages relating to a workplace injury if that person or company created the conditions leading to a third-party workplace accident.
For those who have been injured or whose loved ones were killed in a workplace accident in Texas, it's important to have an experienced workplace accident attorney on your side who can explain your legal rights and help guide you toward a successful outcome.
Contact a San Antonio workplace accident accident lawyer at the Herrera Law Firm. Call 800-455-1054 for a free case consultation.