Avoiding Truck Collisions in San Antonio
Truck accidents remain a significant risk for drivers and passengers in smaller motor vehicles. Recent data from the National Highway Traffic Safety Administration (NHTSA) reveals a rise in truck accident fatalities in 2012 and demonstrates that occupants of passenger vehicles make up the majority of those killed in truck crashes.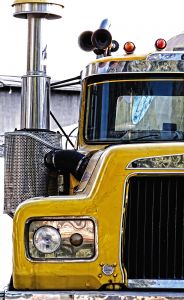 Preventing truck accidents is essential for motorists to stay safe on the road. Those who are injured in a truck collision should also understand their legal rights. A personal injury attorney can provide legal representation for truck accident victims and family members of people killed in collisions.
Truck Accident Deaths on the Rise
The recent NHTSA report has bad news for drivers about truck collisions:
Truck accident fatalities increased four percent between 2011 and 2012. In total, there were 3,921 people who were killed in collisions involving large trucks over the course of 2012. A large truck is a truck that weighs more than 10,000 pounds.
In addition to the deaths, there were a total of 104,000 injuries in truck collisions in 2012.
In total, 330,000 large trucks were involved in motor vehicle accidents over the course of the 2012 year.
People who were in a different vehicle from the truck accounted for 73 percent of all truck accident fatalities that happened in 2012. This was a five percent increase in the number of non-truck occupants killed in vehicles after being involved in a truck collision as compared with the prior year.
People who were not occupants of any vehicle accounted for 10 percent of truck accident fatalities over the course of 2012. This was a decrease of 11 percent compared with the number of non-occupants who killed the prior year.
Truckers and passengers inside of large trucks accounted for 18 percent of truck accident fatalities in 2012. This was a nine percent increase compared with the prior year.
Since drivers face the biggest risk of dying in a truck accident, drivers should ensure that they are doing everything they can to stay safe. While a driver may be unable to avoid an accident caused by a negligent trucker, there are things motorists can do to reduce their risk. For example, drivers should:
Remember that trucks have large blind spots. There is a "no zone" that exists in the front, the side and the back of the truck. As GEICO reminds motorists, if a driver cannot see the trucker in the truck's rear-view mirror, the trucker cannot see the driver.
Know that trucks have a longer stopping distance. A truck could travel the length of a football field once the driver has hit the brakes. Drivers need to ensure they do not get into the path of the trucker and should never cut off a trucker abruptly.
Pass carefully. You should not pull forward and move over until you are sure that you see the front of the truck in your vehicle's rear-view mirror.
By following these driver safety tips, hopefully people can reduce the risk of being hurt or killed in a collision with a large truck.
Contact a San Antonio personal injury attorney at the Herrera Law Firm. Call 800-455-1054 or visit http://www.herreralaw.com for a free case consultation.