Recent Oilfield Accidents Draw Attention to Dangerous Industry
Working in an oil field can be a lucrative profession but it is also a profession that brings with it many risks. Those who work in oil fields are in danger of injuries due to explosions, collapses, exposure to extreme temperatures, driving and operating machinery, and overexertion or stress on their bodies.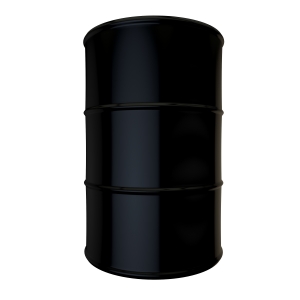 Our San Antonio injury lawyers know that employers need to follow safety precautions and that employees need to be aware of the risks of oil field work in order to reduce the number of accidents and injuries that occur. Unfortunately, towards the end of June, there were two fatal oilfield-related accidents in Texas within just a few days of each other. These two accidents served as an important reminder of how dangerous oilfield work can be.
Oilfield Accidents Lead to Deaths
According to KENS 5 San Antonio, one of the two workers who died was a Big Spring man who was crushed in an oil rig collapse.
The other fatal incident occurred when two employees of Earthco were working on a large heater tank that was intended to be used to prepare oil to be transported. The large tank rolled into a 59-year-old worker who was helping to work on the tank. The older worker was caught between the large heater tank and another piece of equipment. He suffered injuries as a result of being crushed between the two pieces of equipment. Although he was taken to the hospital and received medical attention, he later died of his injuries.
Crushing accidents can cut off blood flow and circulation to affected body parts, can cause nerve injury and secondary infection, can damage blood vessels and can cause bone fractures. The injuries sustained in crushing accidents are often very serious and, as in this case, can often lead to the death of the accident victim.
Unfortunately, crushing accidents are just one of many serious risks that workers face on oilfields, especially if employers fail to live up to safety obligations. Employers involved in these recent fatal accidents on oilfields are currently under investigation by the Occupational Safety and Health Administration, according to KENS 5.
Workers Rights in Oilfield Accident Cases
Workers injured in accidents on oilfields may pursue workers' compensation claims to obtain payment of medical bills and to provide payment of disability income.
Often, oilfield work requires an employee to be in great physical shape in order to do strenuous manual labor and to withstand the conditions in the oil field. As a result, even a more minor injury can effectively end a career in oilfield work and can result in a worker receiving either partial or permanent disability benefits depending upon whether the worker cannot work at all or is simply left with no options other than to take a lighter-duty, lowering paying job.
When the oilfield work leads to fatalities, as it did in these two Texas accidents, then the surviving family members could obtain death benefits from workers' compensation, which would provide support to spouses and kids of the deceased.
Oilfield workers who are not employees covered by workers compensation or who sustain injuries that result from the negligence of a non-employer could also be entitled to make a personal injury claim for damages, while the family members of workers who are killed under these circumstances could pursue a wrongful death claim for compensation.
If you've been injured in an accident, contact the Herrera Law Firm at 800-455-1054 for a free case evaluation.