Fatal San Antonio Accident Blamed on Dark Street
FOX29 is reporting inoperable street lights may be partially to blame for a San Antonio pedestrian accident that claimed the life of a 73-year-old man who was trying to cross the street near Loop 410.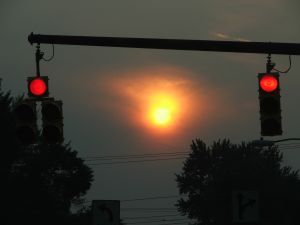 Our San Antonio personal injury lawyers recently reported a rash of pedestrian accidents has authorities preaching caution. The U.S. Department of Transportation reports 345 people were killed in pedestrian accidents in 2010, more than anywhere else in the nation except California and Florida.
But this case highlights the fact that factors outside the control of the victim or at-fault driver may be involved in a serious or fatal traffic accident, including:
-Missing sidewalks or crosswalks or other road defects.
-Missing or inoperable street signs or signals.
-Missing guardrails or other safety devices.
-Poor road design.
-Overgrown vegetation.
-Weather.
We are frequently asked what motorists should do in the wake of an accident. At its most basic, a motorist should:
-Immediately contact authorities.
-Seek medical attention as needed.
-Make a police report – without admitting any fault or wrongdoing.
-Notify your insurance carrier.
-Use your cell phone to take photos of the scene from every angle.
-Get the names and contact information of witnesses.
-Contact an attorney.
An experienced personal injury lawyer or wrongful death attorney can conduct additional investigation. Perhaps traffic cameras or a nearby business surveillance camera captured the accident. It's important the accident be well documented. Even if you think your injuries are minor. You may experience medical complications later, or have lingering pain. You may even find someone is blaming you for the accident. Unfortunately, you cannot even count on your own insurance company to act in your best interest — these companies worry mostly about their own bottom line — and have platoons of attorneys paid to do the same.
In some cases, identifying a contributing cause to an accident may provide another avenue of collection. If a property owner or municipality has been negligent, such a party may also be held responsible for your injuries, in addition to the at-fault driver. In this case, the media reports the City of San Antonio is already replacing lights in the area where the accident occurred. Which brings up another important point: Time is of the essence. When a dangerous or negligent condition results in a serious or fatal accident — whether a traffic accident or a fall on a broken sidewalk — those responsible often work quickly to make repairs. In other cases, the weather may change, foliage may grow or be cut back. Buildings may even be razed or constructed between the time when an accident occurs and the day a case finally makes it into the courtroom.
Taking prudent steps in the wake of a crash can protect your rights and the long-term financial well-being of you and your family. Speaking to an experienced law firm costs you nothing. Going it alone may cost you everything.
If you've been injured in an accident, contact The Herrera Law Firm, Inc., at 800-455-1054 for a confidential consultation.