San Antonio Traffic Accidents a Year-End Risk
The number of fatal traffic accidents is up substantially this year — increasing concern among safety advocates who know the last three months of the year are typically the deadliest.
The National Safety Council reports 21,560 people were killed in motor-vehicle accidents through July 2012. San Antonio personal injury attorneys understand a host of factors often converge to make autumn the deadliest time of year on our roads.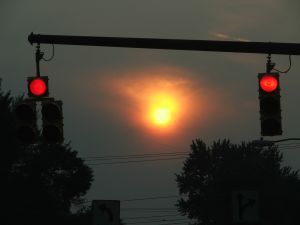 -Back to school brings the big yellow buses back to the road and increases neighborhood bicycle and pedestrian accident risks.
-The end of daylight savings time brings early dark – shutting the lights out on the evening commute and increasing accident risks.
-Poor weather.
-The trio of year-end holidays bring a drastic increase in travel.
-Drunk driving risks are typically greatest during the football season and the end-of-year holiday season.
While the number of serious and fatal traffic accidents has declined steadily since the beginning of the economic downturn, that trend has likely ended. With more people back to work — and more people traveling — everyone's accident risks increase.
Through August, Texas traffic fatalities jumped 19 percent, one of the largest increases in the nation. Thus far this year, 2,141 people have died in accidents — compared to 1,869 for the same period last year and 1,796 for the same period in 2010. Only North Dakota, Massachusetts and California reported a greater percentage increase. And Texas was the only state in the nation to report more than 2,000 roadway deaths during that time period.
While it's true no one can eliminate their risks, the truth of the matter is that there is much the typical driver can do to reduce their risk of a serious or fatal accidents.
Speeding: Speeding is involved in one-third of all fatal accidents. It decreases your reaction time and increases the force of impact.
Drunk Driving: Drunk drivers kill more than 10,000 motorists a year, also accounting for more than one-third of all traffic deaths.
Distracted Driving: Distracted driving has reached epidemic proportions in this country. While challenges with reporting methods have made concrete statistics elusive, the U.S. Department of Transportation estimates that at least 3,092 drivers were killed and more than 416,000 were injured in crashes involving distracted drivers in 2010.
Aggressive Driving: While we are all familiar with the classic cases of road rage, which typically involves physical assault or other criminal act, most of us are guilty of one or more forms of aggressive driving. This can include speeding, weaving in an out of lanes, failure to use turn signals or obey traffic control devices and tailgating.
Drowsy Driving: This is also a big one, particularly alone desolate stretches of Texas highway. Early darkness and the time change can also impact the number of accidents caused by drowsy driving. And the year-end holidays can be a time of stress and sleep deprivation for too many of us.
If you've been injured in an accident, contact the Herrera Law Firm at 800-455-1054 for a confidential consultation.