Death at Six Flags Over Texas Leads to Nationwide Concerns About Amusement Park Safety
Recently, a tragic accident occurred at Six Flags Over Texas. The Washington Post reports that a woman visiting the amusement park fell 75 feet while riding on the Texas Giant roller coaster, losing her life as a result of injuries sustained in the fall.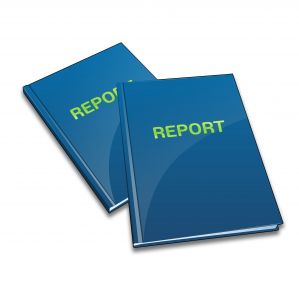 The accident has resulted in the Texas Giant being temporarily closed pending an inspection. Six Flags has reportedly ordered an internal review and is bringing outside investigators in to help determine the cause of the fatal accident. However, our San Antonio injury lawyers know that many safety groups are expressing concerns about whether the investigation will be enough and whether the report will be publicly available. Further, the tragic accident has also reignited debate about whether amusement parks should be regulated on the federal level rather than just by individual states.
Are Amusement Park Regulations Sufficient to Protect the Public Safety?
Currently, each individual state has the authority to establish its own rules for amusement parks operating within its borders. Different states have approached this responsibility in different ways, with some jurisdictions such as California requiring regular inspections by state inspectors. In Texas, inspections are also required annually but the inspections are conducted by the insurance company providing the park's policy.
States also differ regarding who is in charge of regulating the industry and enforcing rules on amusement parks. In some jurisdictions, it is the Department of Agriculture, for example. In Texas, however, the Department of Insurance is the agency in charge of setting guidelines. The guidelines set by the Department of Insurance not only mandate an annual inspection on each ride but also require that amusement parks have $1 million in liability coverage on each ride.
Six Flags Over Texas was in compliance with the state requirements and the Texas Giant roller coaster on which the death took place had been subject to an annual inspection. Unfortunately, it seems clear that something went wrong despite this inspection, with the end result being a fatal accident.
While Six Flags has reported it will be conducting an in depth investigation into what happened, many have expressed concern that there is no requirement the inspection report be submitted to the state.  There are also concerns by some safety advocates that allowing individual states to regulate parks may not be sufficient to prevent further tragedies like this one.
Senator Edward J. Markey is a vocal proponent of federal laws regulating amusement parks and has expressed concern that a baby stroller is subject to tougher federal rules than a roller coaster that could reach speeds of up to 100 miles per hour.
Federal regulations could perhaps help to make the safety rules uniform across all jurisdictions and, if regulations were to pass, they might be tougher on amusement parks. Still, regulations can only go so far and inspections by state officials can only be so frequent. Ultimately, the responsibility needs to lie with every amusement park company to full its obligation to its patrons and ensure that the rides are safe so no injuries or fatalities happen.
If you've been injured in an accident, contact the Herrera Law Firm at 800-455-1054 for a free case evaluation.