Brain Injuries Can Affect You For the Rest of Your Life
Our San Antonio brain injury lawyers know that there are at least 1.7 million new traumatic brain injuries that occur each year and that many of these injuries are fatal. In fact, the Centers for Disease Control and Prevention (CDC) report that brain injuries account for 30.5 percent of all injury-related deaths.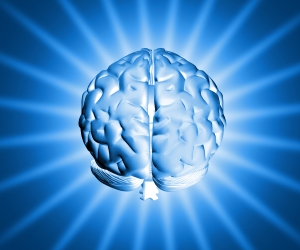 A traumatic brain injury is often a life-changing event for the victim, leading to an extended rehabilitation period where the injured patient needs to re-learn basic skills such as walking and talking.  While the severity of the injury may be obvious, caregivers often don't understand exactly what the victim is going through. Unfortunately, insurance companies may also try to downplay the lasting effects of the brain injury in order to reduce compensation for medical costs and pain and suffering when the brain injury results from a slip and fall or car accident.
Recently, however, more new evidence suggests that a brain injury can cause physical damage that not only has lifelong consequences in terms of affecting cognitive function, but also puts patients at risk for other serious conditions in the future. Further, a new HBO documentary, The Crash Real, may shed some light on what brain injury victims really go through, which could help to make the public more aware of the plight of brain injury sufferers.
Developing a Deeper Understanding of Brain Injury Consequences
Forbes reports that the new HBO documentary is the "definitive film on brain injury" and that there has never been another like it. The movie is a compelling account of the serious injury sustained by professional snowboarder Kevin Pearce, who suffered a severe blow to the head while attempting a technical trick called a cab double cork.
Pearce had been on his way to the Olympics before his accident, but instead ended up spending months in a rehabilitation facility learning to walk and talk again. His doctors also spoke in the film, reporting that he will forever be at risk of potentially fatal consequences if he suffers another blow to the head. Doctors also indicated that the damage done to Pearce's brain will affect his vision and memory for the rest of his life.
The movie focuses not just on Pearce's struggles to relearn basic life skills but also on the pervasive nature of the brain injury and how it affects every area of his life including the social, the mental, the physical and the practical. While Pearce reportedly hopes to snowboard again, the film gives the audience a first-hand glimpse into what an uphill battle brain injury sufferers face.
Unfortunately, recent new studies indicate that even when brain injury patients win their battle and recover their faculties, they still face lingering consequences. The study, published in MedScape, suggests there is a clear link between brain injury and ischemic stroke. Although researchers are not yet ready to confirm such a link exists, the data of more than 1,173,353 brain injury patients shows that there may be just as strong of an association between TBI and an ischemic stroke as there is between hypertension and ischemic stroke (hypertension is currently the top stroke risk factor).
As new evidence comes forward on exactly how far-reaching the consequences of TBI are, documentaries like the Crash Real could become even more important at helping to underscore to the public just how dangerous a blow to the head really is.
If you've been injured in an accident, contact the Herrera Law Firm at 800-455-1054 for a free case evaluation.