Autopsy: Victim of Fatal San Antonio Construction Accident Wasn't Intoxicated
A 31-year-old man believed to have died his first day on the job at a San Antonio brewery was not intoxicated at the time of his death, autopsy reports reveal.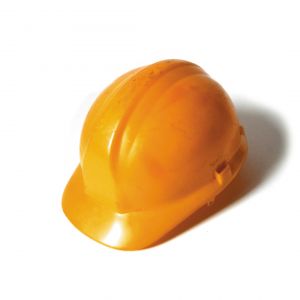 Our San Antonio construction accident attorneys recently reported the man's passing, which wasn't confirmed until his decomposing body was found in a smokestack, a week after he was reported missing by family members.
A roofer, the man had been brought to the boiler house site on the morning of Aug. 14 for his first day of work. The 115-year-old structure is being transformed into a restaurant, and he was there to work for a contractor. At some point during the day – it's not clear exactly when – the undocumented Mexican immigrant vanished. His family members say they tried to file a missing person's report, but were unsuccessful.
The contracting company states it was not aware that the worker was missing until his body was found at the bottom of the 20-foot shaft, after apparently falling through a vent.
Since then, there is a great deal of speculation about how the victim fell into the shaft. Representatives for the contracting firm said that the vent was properly barricaded, according to regulations set by the Occupational Safety and Health Administration. They say the area was not at all accessible to workers.
But then how did he stumble upon it?
OSHA is investigating, but representatives for the family, who have filed a wrongful death lawsuit, said they doubt whether there was in fact proper barricading.
The San Antonio Express-News reports his  body was only found after the smell of decay led other workers to further investigate.
Representatives for the construction firm had further tried to lay blame on the victim by suggesting that he had been drinking or was otherwise intoxicated at the time of the incident. However, the autopsy report has laid that theory to rest.
The medical examiner's report indicated the victim had suffered from skull and rib fractures. His cause of death, which was ruled an accident, was the result of blunt-force injuries to the head. His hard hat was found near his body.
Although his blood alcohol content was found to be at 0.0036 percent, the medical examiner reported that this was a byproduct of the body's natural decomposition process – not at all an indicator of intoxication.
Family members say they are haunted by the fact that their loved one may have died a slow and excruciating death. There was a small door at the base of the smokestack that was reportedly locked from the outside. It appears the worker may have been alive after he fell, because there is evidence he may have taken off his shoes to bang on the door for help.
The man's brother said he left behind a wife and two children who depended on him to provide.
Attorneys for the construction company are attempting to get out of responsibility by claiming that the worker was supposed to begin work for them that day, but hadn't actually started.
OSHA's final report on the matter should be telling.
It's not uncommon in these cases for companies to try to shift the blame in an effort to avoid paying for their negligence. That's why you need an attorney with proven experience to defend your interests.
If you've been injured in a San Antonio construction accident, contact the Herrera Law Firm at 800-455-1054 for a confidential consultation.