San Antonio Thanksgiving Travel: Be Wary of Large Trucks
The southbound lanes of I-35 in Lorena were recently reconstructed after a fatal truck accident around 4 a.m. on Nov. 10 resulted in the collapse of a highway  support column.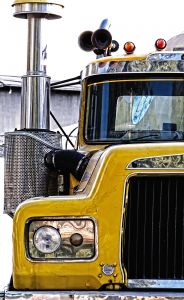 Based on reports from KCEN-TV, it appears the driver slammed into the support column while crossing the bridge near FM 2837. The driver was one day shy of his 53rd birthday.
Our San Antonio truck accident lawyers don't yet know the exact cause of this crash, but we want motorists to understand that the influx of drivers gearing up for Thanksgiving holiday travel in Texas presents a very real possibility that we'll be witnessing more tragedy involving  semi-trucks on our roads.
The Texas Department of Transportation reports there were nearly 315 fatal semi-trailer accidents throughout the state in 2009. Although it's true that these aren't nearly as numerous as the car accidents that occur each day, it does break down to about five a week and they are generally much more severe when they do occur. Mainly, this is due to the fact that these machines are massive, with the gross maximum weight allowable on federal interstates at 80,000 pounds. That's 40 tons.
When you consider that the average passenger vehicle is between 2 and 3 tons, you begin to see why these accidents are so devastating.
It's estimated that approximately 40 million motorists will hit the roadways this Thanksgiving. Inevitably, there are going to be some semi-truck crashes. In many cases, the causes of semi-truck crashes have to do with the fact that these huge vehicles are either overloaded, or the driver is suffering exhaustion from working long hours or speeding to get where he or she needs to be.
There are some instances in which you may not be able to prevent a semi-truck crash. But here are some things you an do:
Prepare your vehicle for long-distance travel. These means not only getting your oil changed and tires rotated, but also checking things like your wipers and fluids. Have your cooling system and radiator serviced.
Prepare yourself. That means not only having the directions ahead of time so you aren't consulting GPS in the middle of the highway, but also making sure you have had enough sleep. Take frequent breaks if you need to in order to keep yourself alert and ready.
Don't cut in front of large trucks. Because these vehicles are so large, they do take longer to stop or slow down. That means you'll want to avoid quickly cutting in front of them.
Make yourself aware of any changes in weather, particularly if you are traveling northbound for any distance. Colder temperatures may give way to snow or ice, so you must use extreme caution.
Be wary of truck blind spots. Generally, if you can't see the front mirrors of the truck, the driver is unable to see you. Keep that in mind as you navigate the highways.
Slow down. Just because Texas has some of the highest speed limits in the country doesn't mean you have to travel that fast.
Wear your seat belt. This may reduce the risk of fatal injury on the highway by as much as 45 percent.
We wish you a wonderful holiday with much for which to be thankful.
If you are injured in a San Antonio semi-truck accident, contact the Herrera Law Firm at 800-455-1054 for a confidential consultation.