San Antonio Senior Injured in Pedestrian Accident
According to
My San Antonio.com
, a 77-year-old man was struck by a car when he was crossing West Cypress Street. The man was in his wheelchair at the time when he cross the Maverick Street Intersection and was hit by a compact car going east down West Cypress. The driver of the vehicle reportedly failed to see the man who was crossing. Fortunately, the elderly gentlemen survived the incident but was taken to the hospital in critical condition.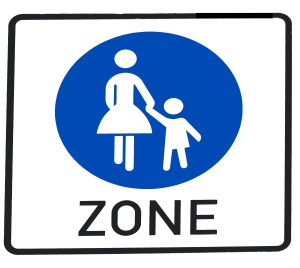 Our San Antonio car accident lawyers know that there are thousands of fatal pedestrian accidents each year and even more wrecks that cause injury. Unfortunately, the man who was struck in the San Antonio intersection fell into one of two groups in the greatest danger of being hit by a car and injured: senior citizens.
Pedestrian Accident Risks For Senior Citizens
The Centers for Disease Control and Prevention (CDC) provides important information regarding the pedestrian accident risk to seniors. Pedestrians aged 65 and up accounted for as many as 19 percent of the 4,280 fatal pedestrian accidents in 2010. Seniors within this age group also accounted for a total of 11 percent of the 70,000 pedestrians who sustained serious injury.
Seniors and children, especially those between the ages of five and nine, are the two demographic groups most likely to be hurt or killed in a pedestrian-motorist wreck. Unfortunately, an article in US News & Health earlier this year indicated that the number of traffic-related death rates for senior pedestrians aged 75 and older was more than double the rate of those aged 34 and under.
Senior citizens are not only more likely than those in other age groups to be killed, but are also more likely to sustain serious life-changing injuries. Seniors, for example, may be more prone to suffer hip fractures and other bone fractures when involved in a car wreck. When a senior suffers a hip fracture, the recovery period is long and a large percentage of elderly people are never again able to live outside of an assisted or independent living facility after sustaining a hip fracture.
The recent San Antonio accident involving the elderly 77-year-old man who was injured in the intersection is a perfect example of why older adults may be more likely to be involved in pedestrian wrecks. The motorist who hit the older pedestrian reported that he simply did not see the man in his wheelchair.   A motorist in a wheelchair is lower to the ground, making him more difficult for drivers to spot and thus increasing the chances of a pedestrian accident occurring.
If you've been injured in an accident, contact the Herrera Law Firm at 800-455-1054 for a free case evaluation.